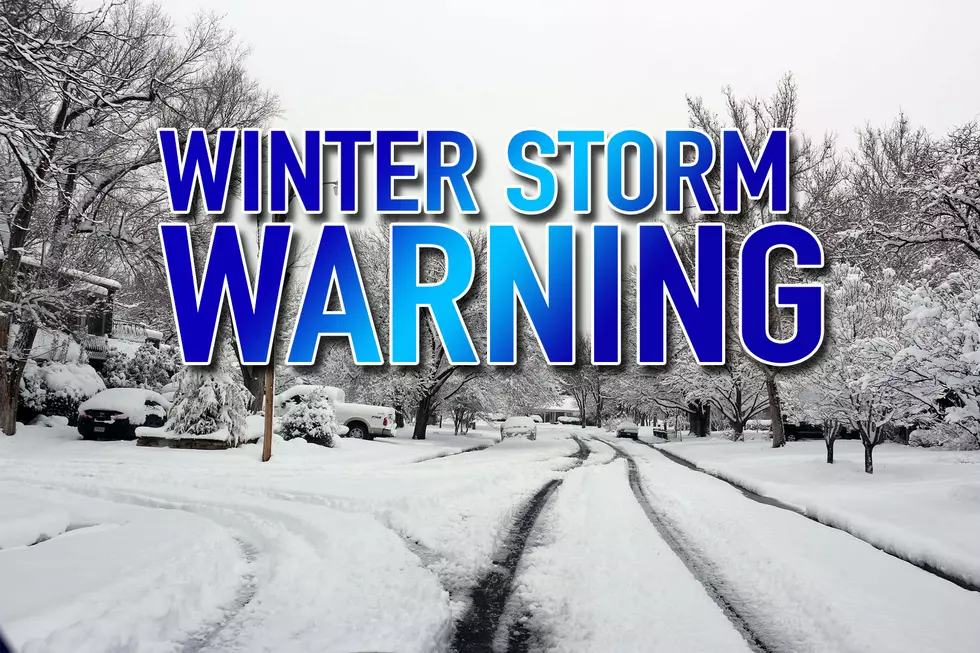 Update: Winter Storm Headed For Amarillo
Photo: Amarillo Globe News
Remember the last time we saw significant snow in the Texas panhandle? Yeah, we had trouble recalling too! It was April 30th, 2017. But that snow-less streak may be coming to an end.
The National Weather Service has issued a Winter Storm WARNING for the Amarillo area, Including the cities of Hartley, Channing, Dumas, Vega, Amarillo, Hereford, Canyon, and the Palo Duro Canyon. The Warning is in effect from 6pm Sunday through noon on Monday. Winter Storm Watches and Advisories are still in effect for the rest of the Texas panhandle from Sunday night through Monday morning. A warning is issued when heavy snow is expected. With this latest weather system, heavy snow banding will be expected at times and that will impact visibilities and travel. Winds will be strong, gusting to 40 mph at times, which means we can expect blowing and drifting snow as well as very low visibilities.
The weather models are in agreement that snow is on the way, but the amount is still up in air depending on where the heaviest bands set up shop. Generally in the Amarillo area, we are expecting around 3-7" with locally heavier amounts within the bands.
Timing: Sunday night thru Monday morning (mostly overnight)
Amounts: 3-7" in Amarillo with locally heavy amounts
Monday morning will most likely be a very tough drive in to work and we maybe looking as school closings and delays. We will keep you updated on those impacts first thing Monday morning right here on the radio station.