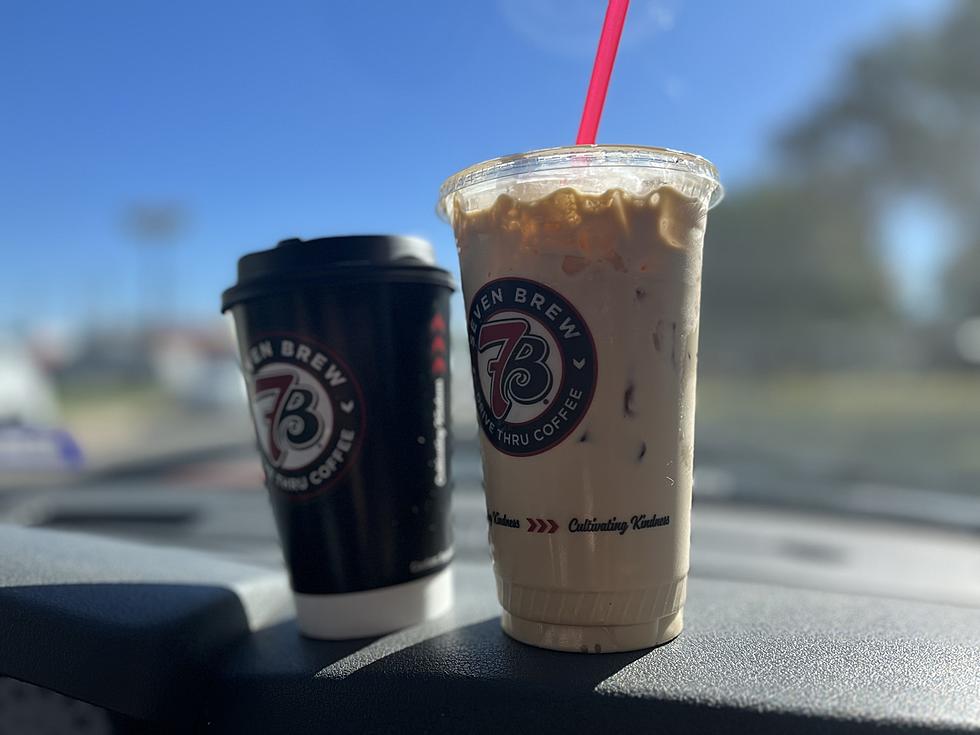 Discover Amarillo's Newest Coffee Haven: Your Official Guide to the City's Latest Brew Spot!
Lori Crofford
Late last year we shared that a new coffee shop was moving into town.
7 Brew Coffee is officially open in Amarillo.
This week they have been celebrating with special hours and special deals.
"We are thrilled to bring 7 Brew's culture, products, and welcoming energy to Amarillo," said Zac Cockman, director of franchisees for 7 Brew Amarillo. "At 7 Brew, we aim to cultivate kindness and joy wherever we are by serving our community and working to make it a better place. Because of this, we're happy to commemorate the opening of our first Amarillo stand by donating to the Maverick's Boys & Girls Club.
Part of the celebration was a ribbon cutting with the Amarillo Chamber of Commerce where they donated $2,000 to the Maverick Boys and Girls Club.
7 Brew is a drive-thru coffee concept
You pull around the building and order your coffee, they will get it fixed and to you quickly and you'll be on your way.
One of their signature drinks is the Blondie, which is a caramel and vanilla breve.  They also have classic coffee drinks, energy drinks, and the Seven Fizz which is a sparking water infused with your choice of flavor, cream, and whipped creams.  They also offer teas, smoothies, and shakes.
Coming up on Saturday, October 14th 7 Brew will be hosting "Swag Day." Purchase a large drink on Saturday and you will get a free 7 Brew t-shirt!
7 Brew is a great new place to get your coffee fix, you can find them at 2110 S. Western.
What are you waiting for, go get some coffee!
7Brew Coffee
7Brew Coffee recently opened its store in Amarillo, Texas. It is located at 2110 S. Western.
Gallery Credit: Lori Crofford