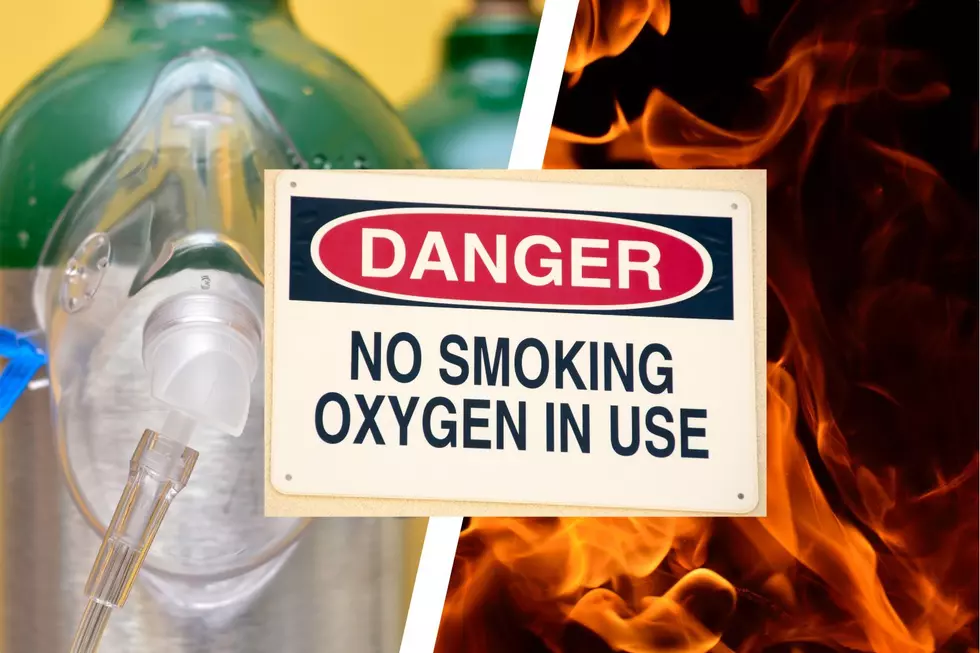 AFD Extinguish Apartment Fire Caused By Smoking With Oxygen
TSM Amarillo
The Amarillo Fire Department responded to a call on Monday, July 18th.
The Amarillo Fire Department headed out to the reported fire at an apartment complex located in the 6100 Block of W. I-40.  Two units were sent out as a precaution due to it being a fire at an apartment complex.
When arriving, AFD found a person outside of the apartment laying on the ground. They provided medical care.   The firefighters then located the fire inside the apartment.  Other emergency units arrived and transported one of the apartment occupants to a local hospital. The occupant was in critical condition. .  Another person was treated at the scene and later took themselves to the hospital.   AFD was able to get the fire under control.
The Amarillo Fire Marshal ruled the fire an accident.  One of the apartment occupants was smoking while oxygen was being used.
AFD wants to remind you that you should never smoke around oxygen, "oxygen will intensify the combustion process and cause the fire to burn hotter and faster."
Thanks to the Amarillo Fire Department for their quick response and for keeping the citizens of Amarillo safe.  What started as a fire in one unit could have quickly moved to other units.  Luckily in this instance, the fire was put out before any other damage had been done.
I have had friends and family members who have insisted on smoking while using oxygen.  I don't know how many times we highly suggested that they didn't because it could catch fire.  This is just an example of what happens when oxygen catches on fire.
We wish the apartment occupant a speedy recovery.
These Might Be the Most Dangerous Intersections in Amarillo
Traffic stinks.
These intersections stink harder.
Don't hesitate to sound off if we missed any. We're happy to add more Amarillo collision hotspots to this list of shame.
Look at How Amarillo's Old Route 66 Motels Looked Then & Now
The heyday of the Mother Road may be long gone, but would you believe that there's still plenty of the old motels where many a weary American family rested their heads during their interstate travels?
You won't believe some of these are still standing, much less still alive and (wait for it..) kickin'!
A Look Inside the Abandoned St. Anthony's Hospital in Amarillo, Texas
The old St. Anthony's hospital in Amarillo, Texas has sat abandoned--but not forgotten--since the early 2000s. The 100-year-old structure still cuts an imposing and impressive figure against the Amarillo skyline. The building serves as a cornerstone memory for many Amarillo natives--the place where life begun (or came to an end).
But for decades, the old St. Anthony's hospital has remained under careful surveillance, and not many know what now lies within. In July 2021, local artist and photographer, Ian Watson, was granted full access to the abandoned hospital--his photos offer an intimate and stark look at the legendary landmark of St. Anthony's as it stands now.