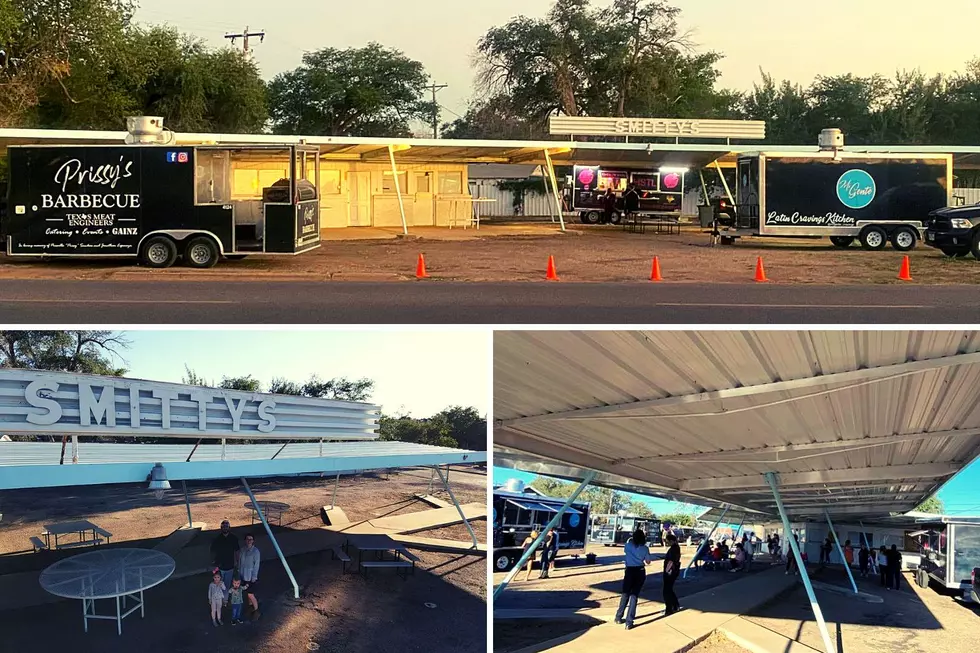 Amarillo Has a New Food Truck Park on Route 66
Smitty's Food Truck Park
Amarillo is full of all sorts of surprises and I love when those surprises are surrounded by food.
Let's talk a little about food trucks.  There was a  food truck park near Downtown Amarillo at 10th and Lincoln, that opened in 2018,  but it went by the wayside.
Amarillo is full of all types of food trucks, but the problem is finding them when you have a craving for food truck cuisine.
Well, guess what?  Amarillo has a Food Truck Park!
It's called Smitty's Food Truck Park and it is located on Historic Route 66, 3913 SW 6th to be exact.
This is a new place where food trucks can set up and the public has a  general location where they can go and find multiple food trucks.  Smitty's hosts several food trucks each week and it's a perfect place to go and hang out and enjoy some fantastic food.
Smitty's opened in September.
I spoke with the owner of Smitty's and they said that food trucks are welcome anytime they'd like to set up.  They have random days when trucks are set up but are working on a weekly rotation.
Amarillo, and mainly, Historic Route 66 needs this! We want to bring more people to 6th street because it needs to be utilized to its full potential, just like "light districts and other iconic streets" have in big cities! We ultimately want to bring the community together and make it a fun, family place to get some food from the local Panhandle area!
Keep up to date on the food truck schedule on Smitty's Facebook page. 
This weekend October 21 - 22, 2022
Coming up this weekend, Smitty's Food Truck Park will be hosting Palito's Cocina.  Just from scoping out their Facebook page, this food truck out of Lubbock is a must-try!
You can also find, Sushi Bomb there on Friday, October 21st from 12-4 pm.
Sixth Street Over The Years - WOW! What A Change!
Sixth Street in Amarillo looked incredibly different not too long ago. Have you forgotten what it looked like in 2007? Buckle up, the ride is incredible.
What To See And Where To Shop On 6th In Amarillo Texas
Route 66 is a major highlight of most things on 6th. Here's where to shop, and what to see on 6th in Amarillo Texas.
Amarillo's Cursed Buildings – Historic Route 66, 2813 SW 6th
There are some places around town that just can't seem to stay in business for very long. This is one of them.
The address of the cursed building is 2813 SW 6th Street. This building was originally built in 1930. This place was originally a service station. I'm sure in the heydays of Rt. 66, this place was the place to stop to get your car serviced. However, in the last 15 years, this building has seen many different faces.