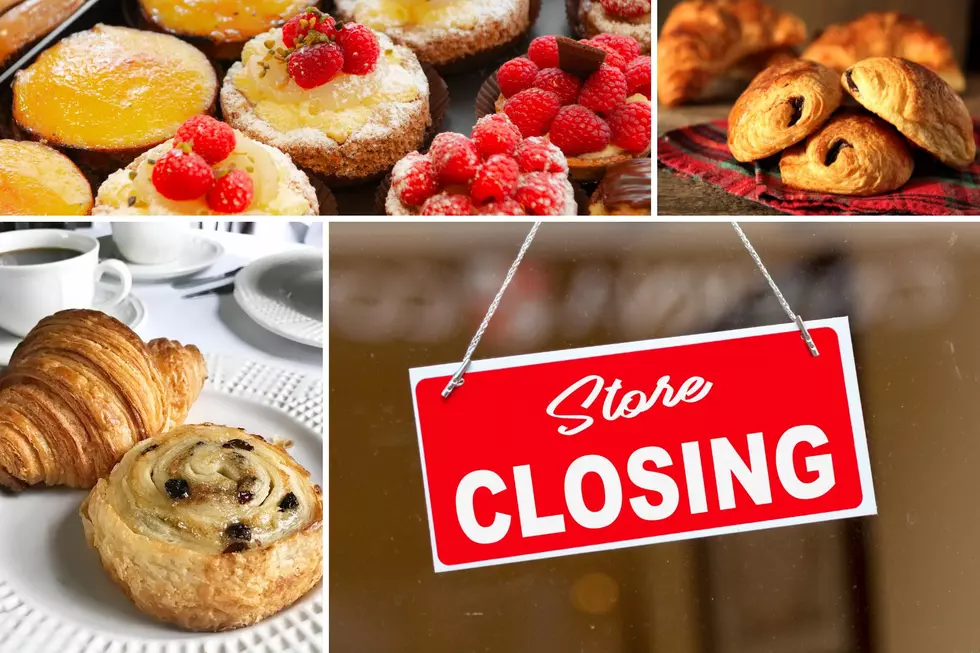 Popular Amarillo Bakery Going Out Of Business
TSM Amarillo
One of the great things about Amarillo is we have a lot of places to get bakery goods.
However, there is one particular bakery in Amarillo that takes us overseas to the home of one of the world's most famous landmarks and that is France.
Franks Bakery is
The only BOULANGERIE (French Bakery) in Amarillo
Frank's has been in business for 23 years here in Amarillo and on Saturday, December 17th Frank's Bakery will be closing its doors.
Just scrolling through the different reviews on Frank's Facebook page
Great atmosphere with pastries so flaky you may even begin to cry. Better than France.

 

First visit today with my mom and the best quiche I have ever eaten! The bread, the eclairs ... oh my goodness. Too much good stuff. Will definitely be back!

 

Pastries and Breads are the best.

Everything at Frank's Bakery is delicious

The only downside: Is you want it all.

 

I have eaten here for more years than I can remember. The food is soooo good and the pastries are to die for. Love this little place, if you haven't been, then you are missing out.
When I originally heard that Frank's Bakery was closing, I hoped it was just a rumor, but it, unfortunately, wasn't a rumor and this little bakery that brought a piece of France to Amarillo will soon be a memory.
According to Frank's daughter,
my dad is already 80 so it's time for him to retire. Amarillo has been great with us and we definitely had a successful place
I had a boss one time who had moved to Amarillo from Louisiana and lived in France for a while.  When he found out Amarillo had a French bakery and he visited Frank's Bakery and befriended Frank.  The boss would always bring pastries from Frank's Bakery to the station for all of our staff.  I called a pastry by the wrong name one day and my boss yelled at me in French.  That was my introduction to Frank's Bakery.
Over the years I would stop in for lunch with friends and co-workers.  It was such a treat and a special time to enjoy the delicious food and treats Frank's offered.
It will be a treasure very missed in Amarillo.
All the best on your retirement Frank!
LOOK: 25 over-the-top Christmas displays from across America
To help get everyone in the mood for the upcoming holiday season,
Stacker
compiled a list of some of the most over-the-top Christmas displays across America.
LOOK: All The New Businesses Opening Up in Amarillo (2022)
We love to see doors opening here in Amarillo. There's plenty of new restaurants, but have you noticed all the other new businesses popping up around town?
No?
Buckle up, let's dive into all the new places in Amarillo for 2022