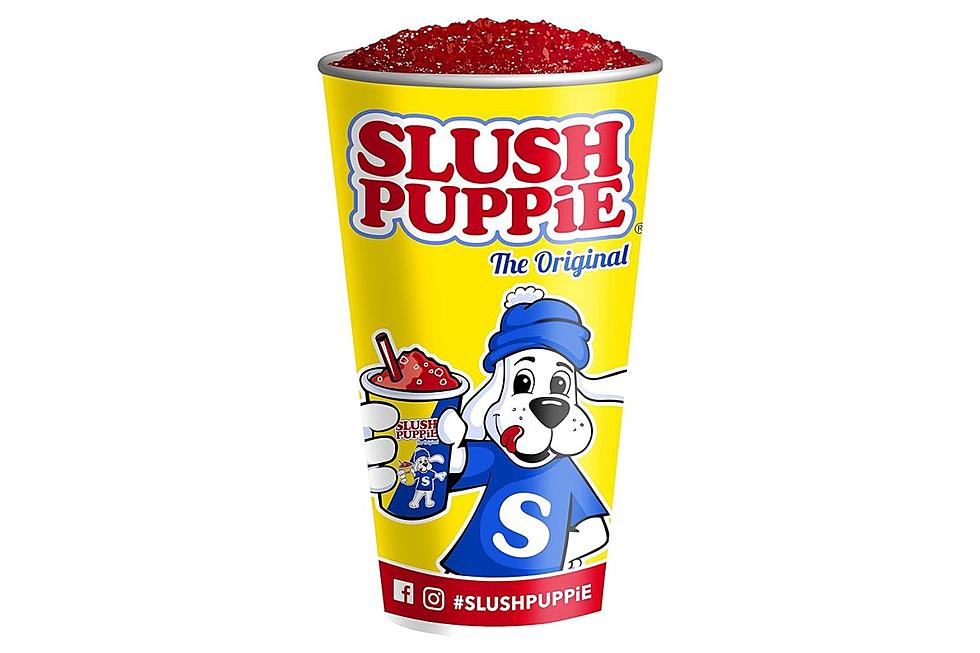 Searching for Slush Puppies in Texas: A Thirst-Quenching Quest
Slush Puppie via Amazon
Slush Puppies were the OG slush back in the day.   Slush Puppie is fun in a cup!
You could walk into a convenience store, (more than likely Allsup's, all Allsup's used to have Slush Puppies) grab a cup and squirt your favorite flavor in the Slush Puppie cardboard cup.  No one ever followed the recommended squirts for flavor.  Then you would put your cup under the lever and pull it out, and tiny round ice beads would will your cup and mix with the syrup and your slush was complete.
It was the coolest thing to get as a kid.
The History
Wife and I purchased a Slush Puppie machine for old times sake!
byu/Purpletrain innostalgia
The original Slush Puppie was founded in 1970 in Cincinnati, Ohio.  Lives were changed when this delicious treat hit stores.  Then in 2006, the ICEE corporation purchased Slush Puppie.
Back in the day, it was always a battle between friends about which one was better, the Slush Puppie or the ICEE.  It was usually the Slush Puppie that won out.
It seemed that in the late 80s, and early 90s, the Slush Puppies machine was slowly disappearing, and then completely disappearing.   The Slush Puppies do still exist today, but where?   The machines are definitely not the same and you don't get to pump your own flavor.
Where in Texas can you find Slush Puppies?
The Station - 7200 W McCormick Rd, Amarillo
JD's Exxon - 1900 E Anderson Ln,  Austin
Rockin' Zebra Soda Shoppe - 404 15th Street, Canyon
Clarendon Outpost - 619 W. 2nd, Clarendon (this one is always out of order)
Tex Best Travel Center - 18701 I-35, Kyle
These are just a few locations we could find for Slush Puppies in Texas. Know where to find Slush Puppies?
If you can find a store in your area that sells Slush Puppies, there's a company in Pennsylvania that sells the machines, Slush Puppie Machine.  The old-school machines start at $1500
Hopefully, you can get a Slush Puppie soon.  In the meantime, good luck getting the Slush Puppie song out of your head.
7 Things We'll Be Nostalgic for in 30 Years
I know the superficial things that I love, and what is true of all of them, is they don't stand the test of time. Basically, the more I like, the more likely it is to be phased out by new tech or a system I like far less. Blockbuster Video was one of my favorite places to go, and now we look back at it in one way, it's a distant memory. Most of the following list is things I like or love so you can bet, they'll be long gone in 20 years, and long gone in 30 years. When that time comes, we will sit around and talk about how much we miss them.
Gallery Credit: Lou Milano
KEEP READING: Check out these totally awesome '80s toys
Gallery Credit: Angela Underwood
8 Tasty Texas Treats to Give to Friends That Live Far Away
Delicious things to give your pals that are missing out on Texas staples.
Gallery Credit: Chrissy