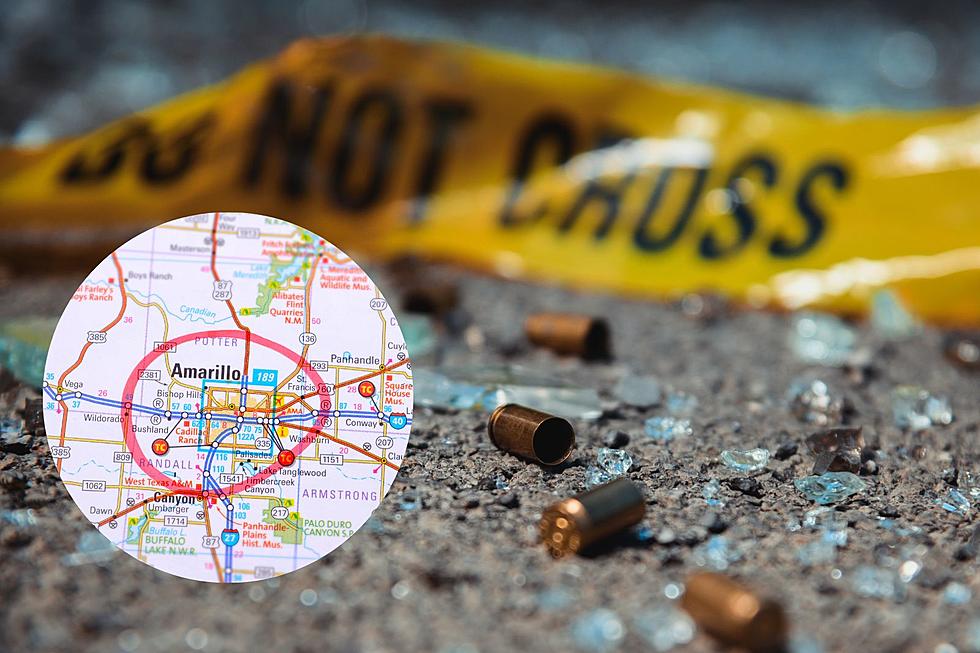 Three People Shot in Amarillo, One Dead
TSM Amarillo
It's not a good story when the first thing you read is 3 gunshot victims were dropped off at a hospital. However, that is what happened in Amarillo over the weekend.
Amarillo Police Officers were called out on Sunday, March 26th at 4:45 am after 3 gunshot victims were dropped off at a local hospital by car.  No emergency services were called in to transport the victims.   Amarillo Police reported that Javaurian Penns, a 21-year-old male, was pronounced dead at the hospital.  The two other victims in the shooting were females aged 17 and 18.   They had injuries that were not life-threatening.
The Amarillo Police Department Homicide Unit is currently investigating the case. 
Amarillo Police are asking for any information about the incident.  If you have any information, you are encouraged to call the APD Homidice Unit You can also leave an anonymous tip by calling Amarillo Crime Stoppers at 806-374-4400 or leave a tip at amapolice.org.
This will be the fourth shooting Amarillo has seen in the last 7 days.  Within the last 7 days, Amarillo has also seen an aggravated robbery, a possible child abduction, a warrant for indecent exposure, and two fatal crashes.
REVIEW: Amarillo Homicides in 2022
The year 2021 saw a staggering 24 homicides in Amarillo, Texas--the highest number the city had seen since 1994. A lower figure for 2022 was predicted, but the year finished out with a total of 28 homicides.
Below is a partial list of those accused in this year's murders. We have intentionally left off this list those who have been No Billed by a grand jury, had their charges modified to a lesser offense, or wherein the accused is a juvenile.
This is not an exhaustive list and is subject to change, pending legal proceedings.
Updated: January 10, 2022
The Missing 18 People From the Texas Panhandle
These are the 18 people from the Amarillo area who have gone missing and have not yet been found. The cases are listed from most recent to oldest. Please take a look and see if you recognize any faces. Any information is helpful for investigators and the families missing them.
If you know anything about the following missing people, please call Amarillo Police Department at
(806) 378-3038
You may make an anonymous tip
.
Unsolved Murders of Amarillo, Texas
These are the unsolved murders of Amarillo, Texas.
If you have any information or if you know something, call Amarillo Crime Stoppers at 806-374-4400.