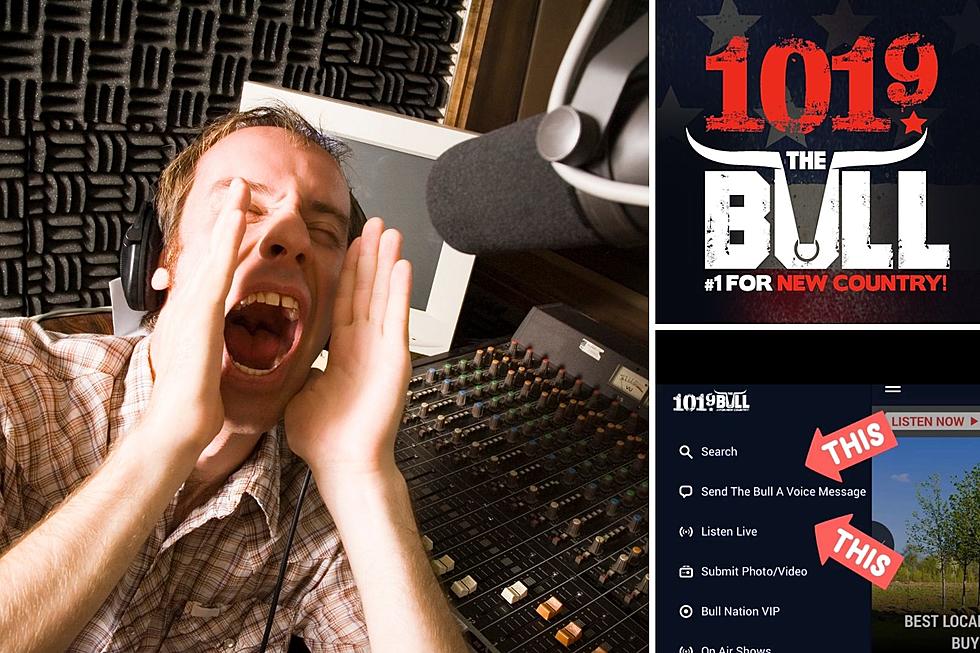 We Want to Hear From You! Give Us a Shout-Out From The Bull App
TSM Amarillo
We know you love The Bull, and we want to hear from you.
You can now send us a personalized shout-out through The Bull App.  If you don't have the app, you can download it here:
When you open the Bull app, you're going to go to the menu, it's in the upper left-hand corner. It looks like a thin hamburger ☰.  Then scroll down to "Send the Bull a Voice Message" and click it.
Fill out the information form, and then click select and submit audio now.
Click Record Short Audio Clip
When you're ready hit the record button. 
Here is where you get creative, send a short clip, for example,
"Hi this is James, and I love listening to Lori Crofford on 101 9 the Bull."
Hey 101 9 the Bull, It's Audrey,  I love listening while I'm working at (tell us where you work)."
"Hey, it's Jamie, I love Bobby Bones!  He gets me going every morning on 101 9 the Bull!"
Horns up Amarillo!  It's Shawn and the Bull plays all my favorite country.
or you could even send us your favorite Bull sound!!!
If you don't like what you recorded, you can start over as many times as you like.
Once you like what you recorded hit submit and send it our way!
That's it, something fun, cool, and full of your personality.  Feel free to get creative, but keep it short.
We cannot wait to hear from you!