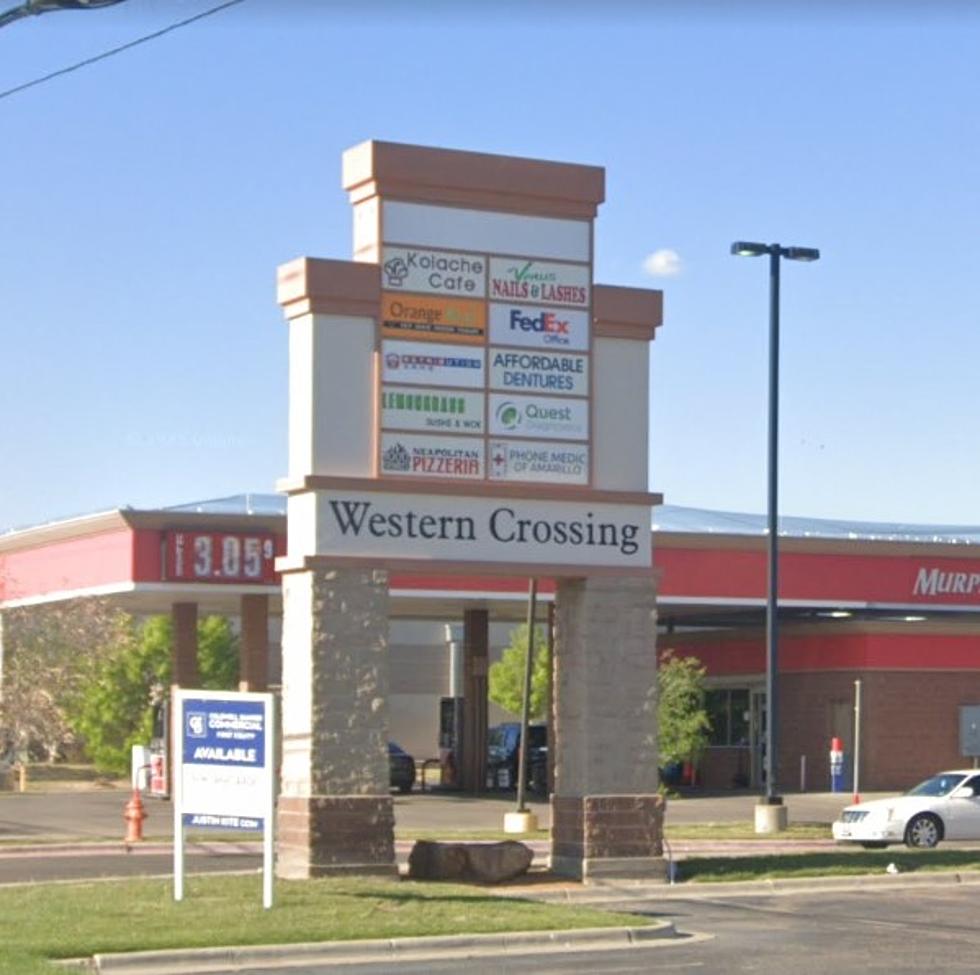 The History and Evolution of 2207 S. Western in Amarillo, Texas
Google Maps
The corner of Western and I-40 has its unique history.
At one point in time, it was a popular mall in Amarillo that was hustling and bustling with shoppers.  It was once home to a Furr's Buffet, and the Wester Plaza Cinema movie theater, then the Cinema Twin.  The theater then turned into a comedy, club, and eventually, as the demise of the mall became the beginning of Family Life Church.
This area was once home to Graham's Central Station, a club that had at least 5 different clubs.   Eventually, the skeleton of Western Plaza Mall was bulldozed to make way for new shopping. Today this includes Burlington Coat Factory, PetCo, Michaeal's and Mardel's.  On the side that faces Western Crossing, a strip of stores that offer anywhere from medical to food.
Here's the quick history of 2207 S. Western.
2007
The area has been leveled and is getting ready for a structure.
2008
The Western Crossing Shopping Center was born.  The structure is starting to take shape and soon stores will be moving into this area.
2012
By 2012, A steady stream of stores has moved in offering, food, beauty, and teeth. Part of the original businesses includes Orange Leaf, Nail Time and Spa, Kolache Cafe, Lemongrass Sushi and Wok, Tango's Taco Shop, Affordable Dentures, Procuts, Battery Joe, and Hoagies Deli.  This was a great place to get a bite to eat, and if you needed teeth, it was there as well.
2016
The Kolache Cafe (RIP) was gone and Verizon had joined their neighbors and was flying their phone flags on this day. Funny, Verizon would last in this strip of businesses. By 2016 Tango's Taco Shop was gone and Tea2Go has joined the strip.
2017
By 2017 Neopolitan 1,000 Degree Pizza, was a part of the strip but would only last less than 2 years before they closed, and then their sign would remain for years.
2018
By 2018 Tea2 Go had left the strip and Quest Diagnostics had joined the 2207 club.
2019
In 2019 Hoagies Deili shut its doors in January, and 1000 Degree Pizza followed in July.  Nail Time & Spa was no longer, and Venus Nails and Lashes moved into its place.
2021
By 2021, Battery Joe and Procuts had left the building.  The pizza sign remained and Phone Medic of Amarillo had moved into the neighborhood in 2020.
2022
By 2022 the 1000 Degree Pizza sign was gone, and the Crackin' Crab debuted.   Plus, another place to make your copies, buy packing supplies and ship your packages as FedEx moved in.
2023
Today the only places that have remained from the beginning of the shopping center are Orange Leaf (which is also the only froyo place left in Amarillo after the froyo craze), Lemongrass Sushi and Wok (please bring back your lunch specials), and Affordable Dentures (I guess there will always be a need for affordable teeth). However, that poor building next to Orange Leaf has had one tenant this whole time, and that was Tea2Go. Hmm, wonder if that particular spot is haunted, or is it cursed?
If there is one suggestion that could be made to the owner of this strip mall would be, please update your sign, Kolache Cafe has been long gone, and so has 1000 Degree Pizza.  One would think, that would have been fixed when the restaurant sign was taken off the building.
This is 2023
OPEN: All The New Businesses in Amarillo in 2023.....So Far!
Amarillo's a ripe place for the livin'. For every place that shuttered their doors, two have opened up for business. Check them out!
This list will be updated all throughout 2023
New Amarillo Restaurants 2023...So Far!
Amarillo is a great city for food. We have many great restaurants of all types of cuisines. However, we always have new restaurants opening up each month.
Here are all the restaurants that have opened in Amarillo, and those we are waiting on the Grand Openings.
We'll keep updating this list as new restaurants open in Amarillo.
The Charm of Main Street and Downtown Borger, Texas
This once-lawless Wild West boomtown is now a quiet town of 13,000 nestled in the Texas Panhandle. Located 40 miles north of Amarillo and 13 miles from Lake Meredith, the city of Borger is your typical small town. Friendly faces and warm greetings will surround you as you stroll down Borger's Main Street--a trip we highly recommend you take at least once in your life time.