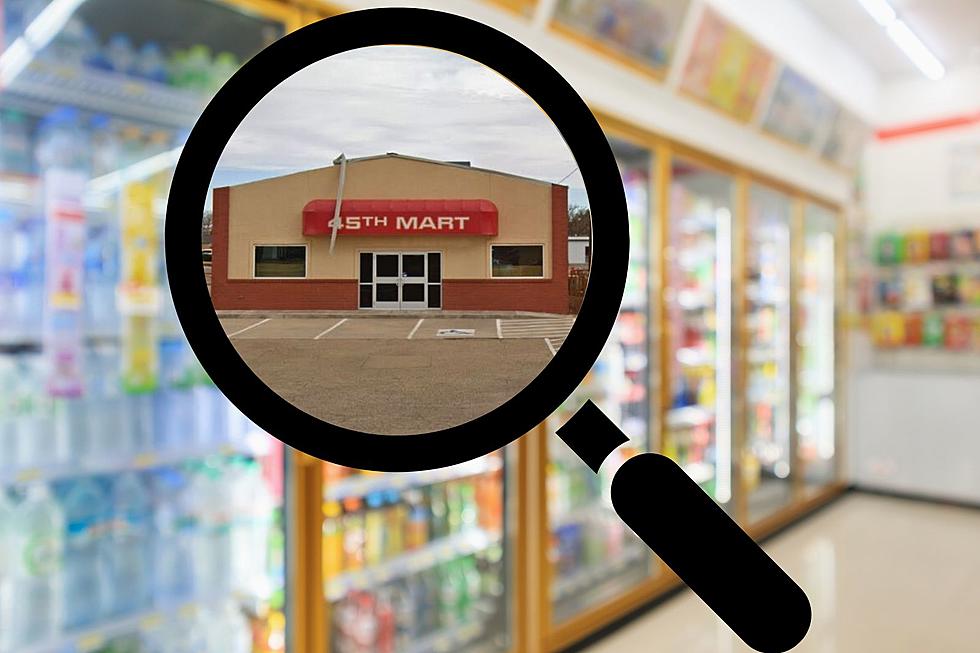 Is this Another Amarillo Cursed Building? The Mystery of the 45th Mart
Google Maps/Canva
If you travel down 45th in Amarillo, you have seen an empty building with 45th Mart on the sign for many years.
Can a building that hasn't had anything in it be considered cursed?  This place has been under construction for 5 years.  Can that count as cursed?
What is up with 45th Mart?
This is the location of the 45th Mart - 4606 Sw 45th Avenue.  It was an empty lot in 2017.  It had been an empty lot since the Dutch Girl Cleaners business burned to the ground.
2017
The For Sale Sign disappeared in 2018, and a coming soon sign went up on the property.  Construction began in 2018 and in 2019 this was the view of the property.  There was finally a building.
2019
Then in 2020 covid hit, and the building still stood empty. In 2021, there were windows and a door blocked by plywood.
2021
However, it still stayed empty in that same spot in the same condition with the coming soon sign in the forefront.  Were they focusing on the inside?
2022
Yep, the same sign still stood screaming coming soon.  Can it still be considered coming soon when it has been under construction since 2018?  However, at the end of 2022, a sign finally went up on the building.  Hello 45th Mart!  Yet nothing ever moved in and 45th Mart never opened.
The odd thing about this building is a liquor license was issued for this business on June 22, 2018.  The status change of the license happened on June 22, 2022, and the current license was also issued on the same day.  The license doesn't expire until June 21, 2024.
Were they preparing for a business in 2018 and filed for a license to be able to sell beer and wine?  Yet the business never opened, what happened?  What was the point of a liquor license?
Fast forward to May of 2023, things are happening at 45th Mart, but it's not 45th Mart.
This 45th Mart location will be Joaquin's Conveniente Store.
The store is not open as of yet, but Lupita's Food Truck has been set up in front with a tent and tables, and the promise of Joaquin's opening soon.
As of the posting of this article, the building was still owned by the person who purchased the land in 2017 and requested the liquor license in 2018.  Although it won't be 45th Mart, it looks to soon be a quick pop-in, pop-out convenience store.
In researching, Joaquin's we couldn't find a website, Facebook, or even a business listing.  So hopefully one will pop up soon and we'll have a date for their opening.
Let's hope for the sake of Joaquin when they open, it will be fruitful and convenient for all those in the area.  We don't want this building to be cursed.
Amarillo's Cursed Buildings – Historic Route 66, 2813 SW 6th
There are some places around town that just can't seem to stay in business for very long. This is one of them.
The address of the cursed building is 2813 SW 6th Street. This building was originally built in 1930. This place was originally a service station. I'm sure in the heydays of Rt. 66, this place was the place to stop to get your car serviced. However, in the last 15 years, this building has seen many different faces.
Amarillo Cursed Buildings - 715 S. Polk
Polk Street is a great place to spend an evening. However, over the years, Polk Street has seen many businesses come and go. One of these buildings is at 715 S. Polk. It has been many things over the years, mainly bars, but it seems as soon as one moves in, it moves right out.
So what all has been in there? Let's take a look back at 715 S. Polk.
This building was originally built in 1915, it was known as The Hollywood.
Amarillo Buildings That Seem To Be Cursed: 2601 6th Avenue
It's time for another edition of Amarillo's Cursed Buildings. The building we are focusing on is the building located on a concrete island at 2601 6th Avenue. It's that little island that's squeezed in where Georgia meets 6th.