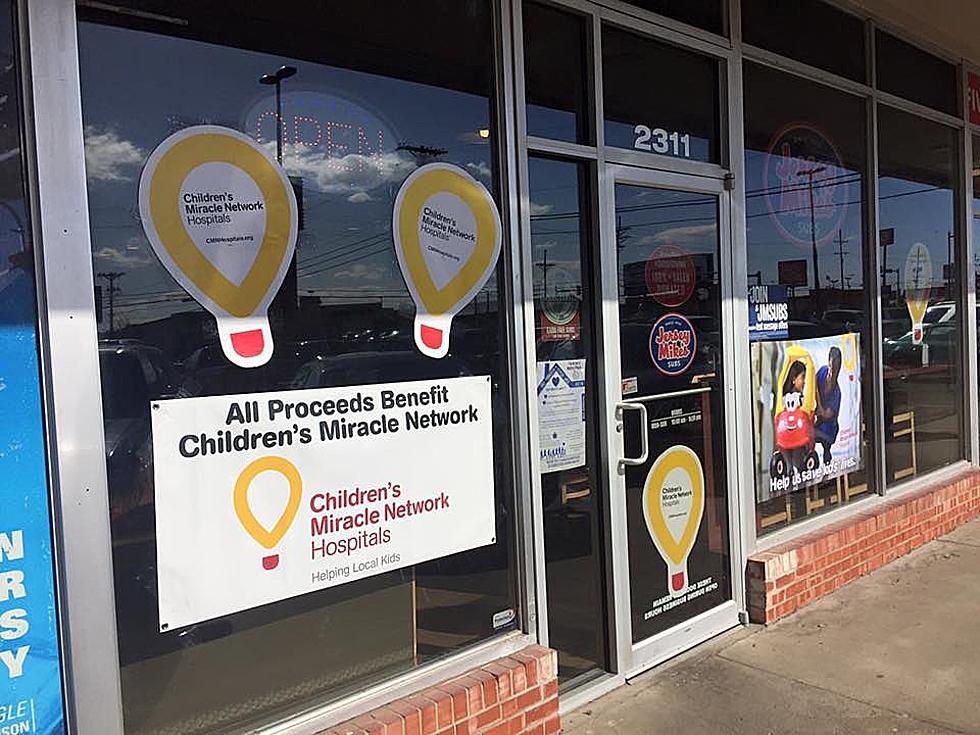 Eat a Sub and Help Out Amarillo's Children's Network
Lori Crofford/TSM Amarillo
There's nothing better than a great sandwich.  All your favorite meat and veggies on really good bread.  That stuff speaks to your soul.
If you love sandwiches and you love making a difference in a child's life, here's the perfect combination.
Coming up on Wednesday, March 29th, Jersey Mike's is hosting their annual Day of Giving, and here's where you can help.  If you love to eat, love a good sandwich, and love helping out a great cause then come to Jersey Mike's and order a sandwich or twenty.
When you enjoy that sub at Jersey Mikes on Wednesday, March 29th, 100% of the day's sales will go to the Children's Miracle Network. That means every single dollar made on Wednesday will go to CMN, and every bit of that money raised will stay local (right here in the Texas Panhandle) to help our local kids.
Last year they raised $8,000 and this year the goal is $10,000.  
What does Children's Miracle Network do for Amarillo?
Children's Miracle Network exists to promote and improve the quality of children's healthcare.
CMN Amarillo helps families, pay those crushing medical bills so the stress can come off the family and they can focus on making sure their child gets well.
They help with the recruitment of pediatric specialists.  The more pediatric specialists in Amarillo means that our children don't have to be sent off to other hospitals in Dallas, Houston, or elsewhere.
They help rural hospitals and TTUHSC with life-saving equipment, that helps to save the lives of children.
Again, the great thing about CMN is every dollar raised for this organization, stays right here in the Texas Panhandle to save local kids.
So with that said, make plans to have lunch or dinner at Jersey Mike's on Wednesday, March 29th, and 100% of what you buy will go to CMN.
If you're on a diet, they have their sub in a tub, no bread, no worries!
New in 2022: All The Restaurants That Have Opened in Amarillo So Far!
We love all the new places for drinks and food! There seems to be so many that we can't keep track of it all so we've made a list and we're adding to it as we go along! Be sure to see what other new places have been featured when you can
Google Answers the Top 10 Questions About Amarillo
I love Google. It can literally answer ANYTHING you need it to answer. Whether it's right or wrong is a totally different question.
Recently, I found myself wondering about something and went to Google. And that's when I started noticing the "people also asked..." section and BOY...Some of them made perfect sense, some of them were interesting, and one of them was downright baffling...and it was a top 10 question which is even more absurd.
So let's see what we've got. Here's the top 10 questions as asked to Google about Amarillo.
Missile Silo Airbnb
This unique
Airbnb
is located near Roswell, NM.
Stay in the launch control center of this former missile silo. It has been converted into a nice apartment with a kitchen, living room, and bathroom. While you're there enjoy a private tour and learn all about the history of how this missile silo was used during the Cold War.