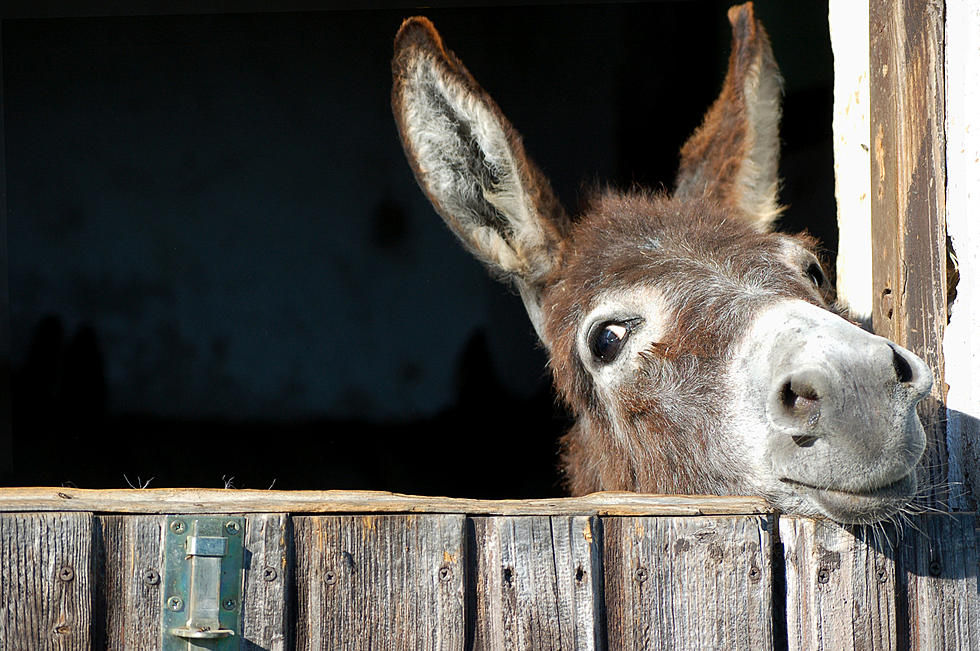 New Amarillo Business Will Bring the Extra Smiles, Squeals and Heehaws to Your Next Celebration
tepic
When it comes to cuteness, we want to overdose on cuteness.
In recent years we have been inundated by cuteness.  We have a tendency to fall in love with cute cuddly animals, babies, toddlers, and just anything cute.
Sometimes, we might find ourselves in cuteness overload.   Some of us squeal at the cuteness, laugh, or uncontrollably sob because of the cuteness.  For example, Kristen Bell when her husband Dax Shepard had a sloth visit their home on her birthday.
One of the cuteness overloads that people love today are cows, particularly the highland variety and donkeys.  Baby donkeys or miniature donkeys.   They are absolutely adorable.
Brace Yourself because there is a new business in the Amarillo/Canyon area that has donkeys and Highland Cows that you can rent for your next event.
The Honkey Donkeys
Lindsey Reedy and her family started this new business when they realized that there wasn't a business for Beer Burros aka miniature donkeys, which are the popular donkeys, in the Amarillo area.
Have a birthday for your child and they love donkeys?  You can have a cute donkey brought to the party and even a Highland cow.
Want a cute cow for your wedding?  You can now have a cute highland cow for your wedding.
Just love donkeys? You can now spend some time with a cute donkey.
Need a donkey or highland cow for a photo shoot?  The Honkey Donkeys can help you out.
Have an event coming up where you NEEEEEEED these cute donkeys and cows, then you definitely need to book with The Honkey Donkeys. This will instantly double the fun and cuteness factor of your next celebration.
Top 14 Exotic Animals That You Can Legally Own in Texas
Texas has an estimated 7.2 million dogs, more than any other state, this according to the American Veterinary Association. Safe to say, dogs are a Texan's best friend. But perhaps you're interested in branching out a bit and adding a less common exotic pet to your home.
Granted a few of these exotics are regulated and will require permits.
10 Actors Who Adopted Animals From Movie And Sets
A Few Animals You'll Find At The Amarillo Zoo
The Amarillo Zoo has many different species of wildlife that are worth the visit, Here's a few of the residents who call the zoo home
Gallery Credit: Michael J. Rivera