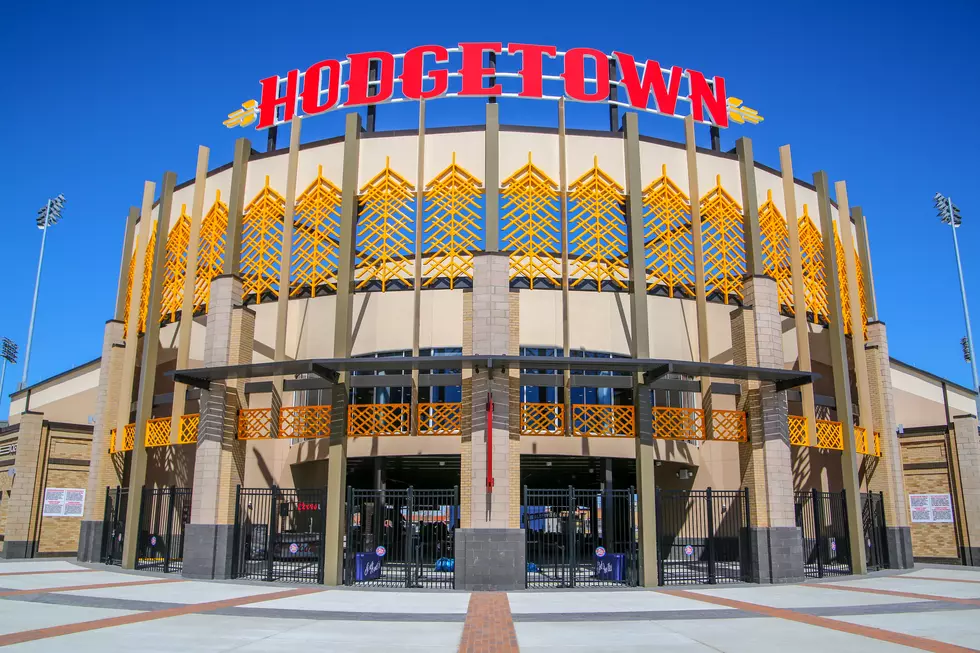 Famous Name Takes Over Broadcast Booth at Hodgetown
Credit: John Moore
This has been a crazy week in the sports world. I mean we still have college basketball madness going on and that always has craziness. Things are also heating up in the baseball world. Both in the majors and minors as the season is getting so close.
So Tuesday started with the folks from the Sod Poodles announcing that Sam Levitt, crowd favorite broadcaster got called up to the majors. I am so happy for him and also hate him a little. I mean he is going to San Diego. If you like weather that is sunny and seventy-five I mean that is your place. I love San Diego. So, yes I am jealous.
When I was out at Hodgetown Tuesday evening for a Suite Testing event I was chatting with Tony Ensor, Pres and General Manager of the Sod Poodles, about the team. I also very casually mentioned my experience working at a ballpark. I mean come on. Why not.
He asked me if I heard that Sam got called up. Well, of course, I did and he mentioned having that position open. Then he told me that really wasn't true and that they were about to announce who was taking over for Sam. He said that we would all be excited. So yeah that did grab my attention.
So Who is Taking Over at Hodgetown?
The announcement was recently made and I was surprised. It's not very often you get a fourth generation broadcaster hired for your team. Not only that but we are going to be seeing double. Really.
It's going to take four feet to fill Sam's shoes....but this is really cool. As they announced that both Chris and Stefan Caray will be taking over those responsibilities. Chris and Stefan are identical twins first of all. Cool. Oh and if that last name sounds familiar it should.
Yes, They are Those Caray's
If you have been in the baseball world at all you will know the name. Their great-grandfather is the one and only Hall of Fame broadcaster, Harry Caray. Yes, he is a Cub's fan and a Bud Man.
Growing up in Chicago I was never a Cub's fan, as I lived on the Southside in enemy territory. I was a Sox fan. Everyone was a Harry Caray fan. He actually was a broadcaster for the Chicago White Sox before moving on over to the North Side. My one big baseball regrets in life was being at a Cubs Spring training game when my daughter was about one and being a few feet away from Harry Caray. He was returning to the booth in between innings.
This was before baseball got so big. The park was small. The crowd wasn't that big. I could have gone over but I didn't. He retired that year. He died the next. Regrets I tell you.
Being a huge Braves fan I was introduced to more of the Caray family. Harry's son, Skip Caray and grandson, Chip both were broadcasters for the Braves. For several years they shared the booth.
There was this game in Wrigley where the three generations were all together. Something that will probably never happen again. Three generations.
Now it's time for a fourth generation of Caray's. I am going to be excited to be able to say I have watched all four.
From the Sod Poodle's Facebook page:
Caray Twins Named Newest Sod Poodles Broadcasters

"Their unique style and knowledge of the game along with being the next generation of the most legendary baseball broadcast family made this the only move for our organization and fans." - Tony Ensor, President & General Manager
I am ready for this season to start and give a listen to this magical family once again.
CHECK IT OUT: 100 sports records and the stories behind them
KEEP READING: Here are 50 of the most famous sports goofs